Restaurant Schl'emmi
In our world everything centres on food. Our credo "we love food" stands for our enthusiasm and passion for everything we do.
We cook an authentic cuisine, without much frippery but prepared freshly on site every day – because homemade tastes best! We cook with seasonal and local products. We cook them creatively with love and are inspired by the many cuisines our world has to offer.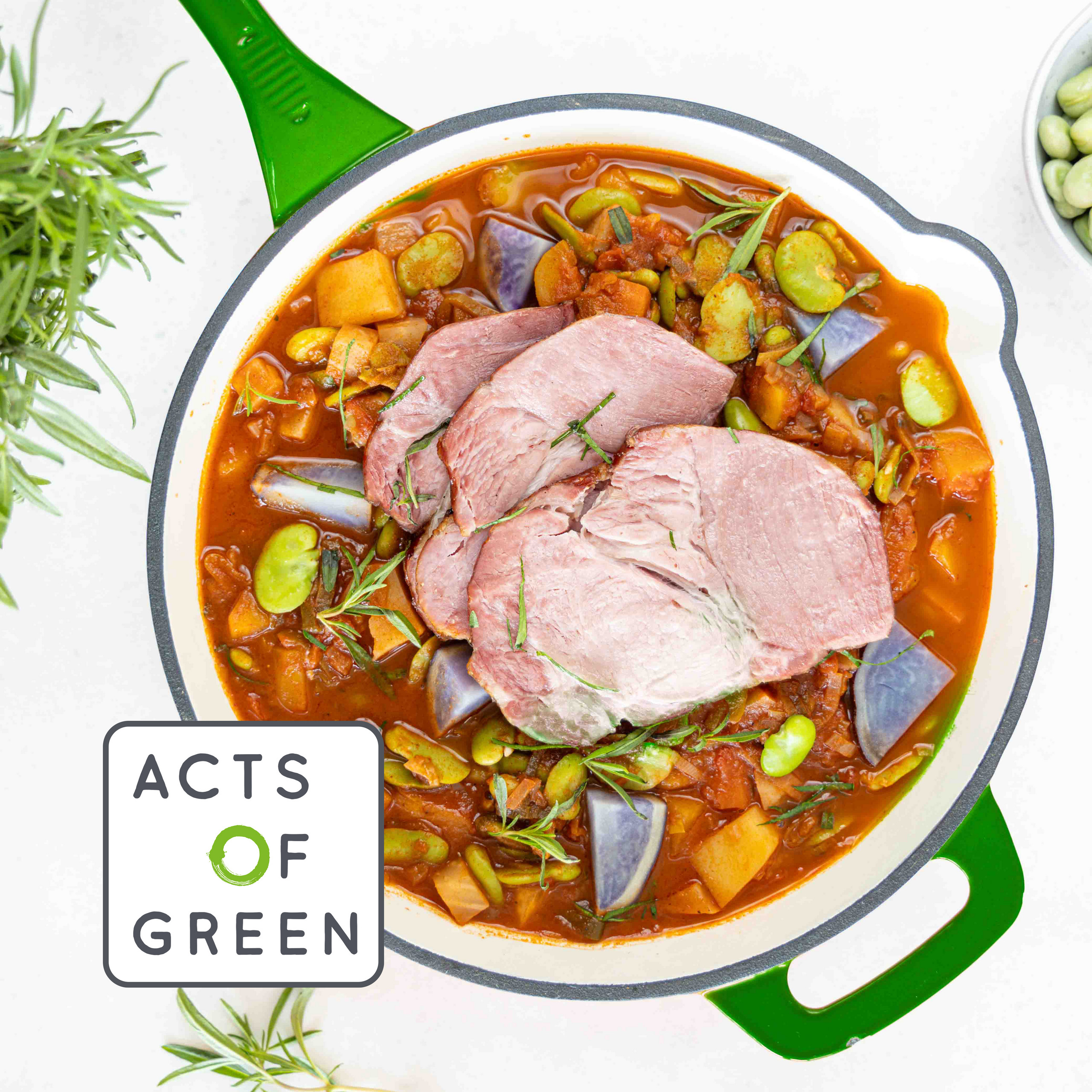 Acts of Green,
28 September
«Pro Specie Rara»-One Pot with broad beans, root vegetables, baked blue potatoes, smoked pork neck and savory
Acts of Green
In Switzerland, the Pro Specie Rara Foundation promotes the survival of endangered plant and animal species. The rare varieties are not only visually eye-catching, they also taste really good in our sustainable menu.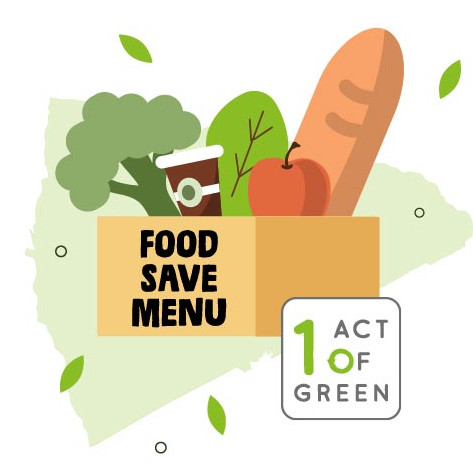 Food-Save-Menu
Von 13.15 bis 13.30 Uhr können Sie sich aus den unverkauften Menukomponenten ein Food-Save-Menu zusammenstellen.
Too tasty to go
Nein zu Food Waste. Ja zu Food Save.
Von 13.15 bis 13.30 Uhr können Sie
sich aus den unverkauften Menukomponenten ein Food-Save-Menu zusammenstellen.
-> Bitte bringen Sie Ihren eigenen Mehrwegbehälter / Tupperware mit.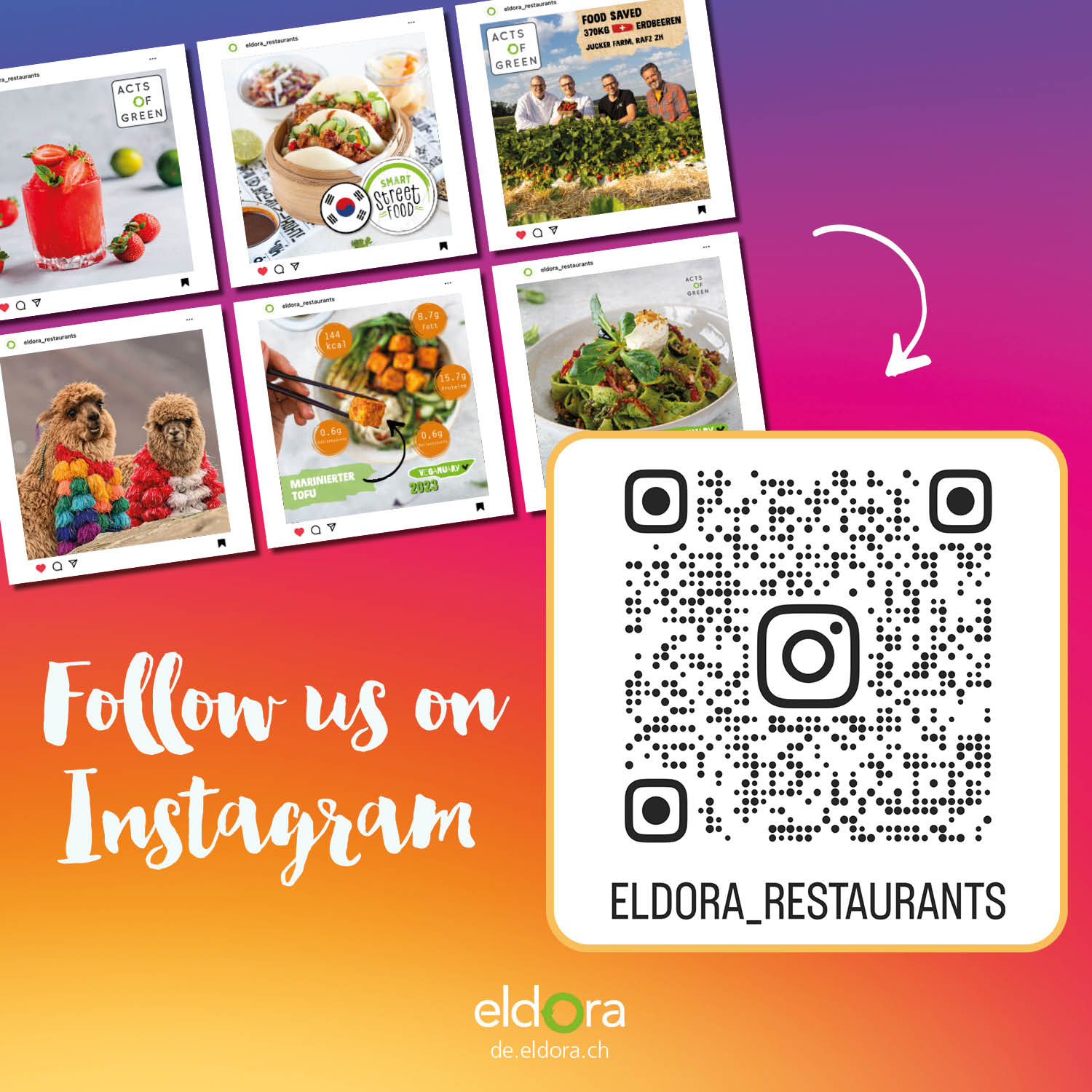 Eldora on Instagram
Tasty recipes and more about our promotions can also be found on our Instagram page. Check it out and follow us to keep yourself in the loop.
Menuplan Schl'emmi
previous
Week from 18.09.2023 to 22.09.2023
Week from 25.09.2023 to 29.09.2023
next
Monday
Tuesday
Wednesday
Thursday
Friday
Monday
Tuesday
Wednesday
Thursday
Friday
all
vegetarian
vegan
gluten free
lactose free
Click & Collect
Click on the
i
icon for allergens & nutritional values.
Wir sind Ihre kulinarische Visitenkarte. Bestellen Sie Ihr Catering schnell und einfach im Online-Shop

Informationen
Mal herzhaft, mal mediterran, mal raffiniert vegetarisch. Wählen Sie aus zwei Menulinien Ihr Lieblingsgericht aus oder stellen Sie Ihren Teller am reichhaltigen Salatbuffet selbst zusammen. Zu jedem geschöpften Menu gibt es eine Tagessuppe, einen Tagessalat oder ein Tagesdessert dazu.
Öffnungszeiten
Montag bis Freitag:
08.00 Uhr bis 14.00 Uhr

Mittagsservice:
11.30 Uhr bis 13.00 Uhr

Zahlungsmodalitäten
Legic, Bargeld
Nicht öffentlich zugänglich
Catering

Frisch, überraschend und liebevoll zubereitet - Wir organisieren das kulinarische Highlight für Ihren Event. Ob Firmenfeier, Apéro oder Geburtstagsfest, wir stehen Ihnen als starker Catering-Partner zur Seite. Vom kleinen Häppchen bis zum süssen Finale verwöhnen wir Ihre Gäste mit kreativen und leckeren Köstlichkeiten.
Bestellen Sie ganz einfach in unserem Catering-Shop. Ihre Anfrage wird so schnell als möglich bearbeitet. Sie erhalten von uns eine Bestätigung Ihrer Anfrage.
Bei kurzfristigen Bestellungen innerhalb von 2 Tagen nehmen Sie bitte
telefonisch mit uns Kontakt auf.
Achtung: Ihr altes Login ist nicht mehr gültig. Bitte erstellen Sie ein neues.

Passion and enthusiasm stand for everything we do. We have turned our passion for food into our profession.
Address
Eldora AG
Mitarbeiterrestaurant Schl'emmi
c/o Emmi Schweiz AG
Landenbergstrasse 1
6002 Luzern